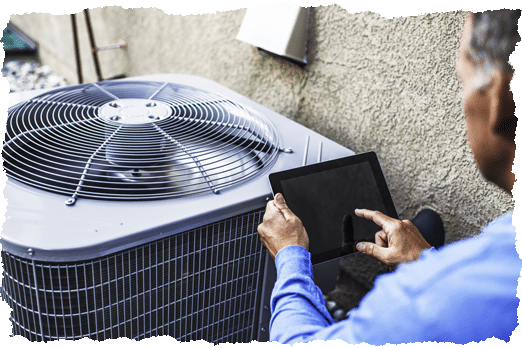 D ependable
K nowledgeable
S ervice
24/7 Availability
Within 24 hours 7 days a week including holidays
Emergency Service
Emergency service is available call 732-349-0389
Competitive Pricing
Call to ask us about our price guarantee
Family Owned & Operated For Over 40+ Years
Serving all of Ocean County, NJ
Welcome to D.K. Sledzik Heating And Air Conditioning, Inc where the comfort and satisfaction of our customers is our number one priority.
D.K. Sledzik Heating And Air Conditioning, Inc specializes in heating and air conditioning repair, installations, and maintenance for residential properties.
To meet the needs of our customers, our certified, highly-trained technicians are at your service within 24 hours 7 days a week including holidays
Dear Ms. Sledzik-Browne, On Tuesday, March 22nd D.K. Sledzik replaced our old air conditioner. The team arrived promptly, and went right to work. Our confirmation that we chose the right company for our job. The sales meeting with Keith was straightforward. We met with 2 other companies to quote on our a/c replacement. After discussing the quotes and the salespeople that we met with, we selected the right company for the job. Chelsea was very thorough and easy to work with to complete the necessary paperwork. The installation crew arrive promptly and presented a professional image of your company. Job well done.

DK Sledzik DID AN AMAZING JOB INSTALLING MY NEW AIR CONDITIONING SYSTEM.

INSTALL WENT GREAT! LOVE THE NAVIEN COMBI UNIT YOU INSTALLED. COULDN'T LIVE WITHOUT. THANK YOU SO MUCH

SO THANKFUL DK Sledzik WAS OUT SO QUICKLY TO FIX THE PROBLEM. EVERYTHING HAS BEEN WORKING FINE SINCE. THANK YOU FOR THE FAST SERVICE!

SO THANKFUL DK Sledzik CAME BACK TO MY HOUSE SEVERAL TIMES UNTIL THEY COULD FIND THE PROBLEM. SYSTEM HAS BEEN WORKING GREAT NOW. THANK YOU!

TECHNICIAN WAS VERY VERY PLEASANT AND I ENJOYED HAVING HIM HERE TO EXPLAIN HOW TO USE MY THERMOSTAT.

TECHNICIAN WAS POLITE, HELPFUL AND CARES ABOUT DK Sledzik CUSTOMERS!

TECHNICIAN WAS VERY GOOD AND KNOWLEDGEABLE. THANK YOU SO MUCH FOR THE GREAT SERVICE. 5 STARS FOR SURE!

THEIR TECHNICIAN WAS VERY HELPFUL AND WE RECOMMEND SLEDZIK TO EVERYONE. WHEN WE DECIDE TO REPLACE OUR AC SYSTEM DK SLEDZIK IS GOING TO BE THE ONE WE CALL.